Laboratory for Comparative Social Research (LCSR) has started data collection of the 7th wave of the World Values Survey (WVS) and the 5th wave of the European Values Study (EVS).
7 November  2017
An article by Kirill Chmel (LCSR research assistant), Alexander Demin and Kirill Kazantcev «Dictators' Behavior Under Conditions of Economic Sanctions Cumulative Effect», has recently been published in the Working Papers Series «Political Science» issued by the HSE Basic Research Programme.
27 October  2017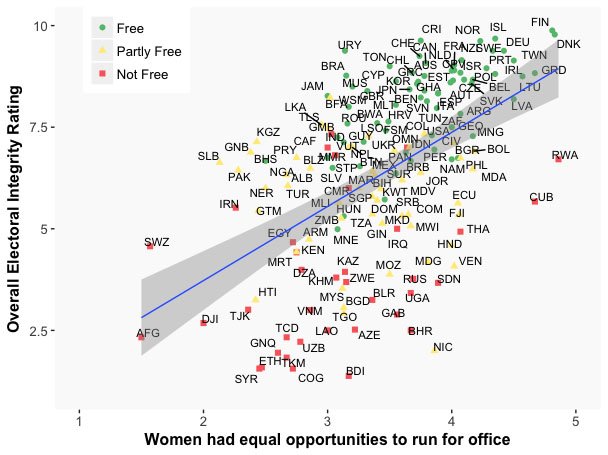 Dataset on Perceptions of Electoral Integrity (PEI-5.5) by Pippa Norris, Thomas Wynter and Max Grömping is available now! This dataset by the Electoral Integrity Project evaluates the quality of elections held around the world. Based on a rolling survey collecting the views of election experts, this research provides independent and reliable evidence to compare whether countries meet international standards of electoral integrity. The datasets are available for analysis at three levels: COUNTRY-level (161 observations); ELECTION-level (260 observations), and also EXPERT-level (2,961 observations). The link to the database is located in the "Resources" section of the LCSR website.
23 October  2017