World Values Survey 7th Wave Dataset is Published Now!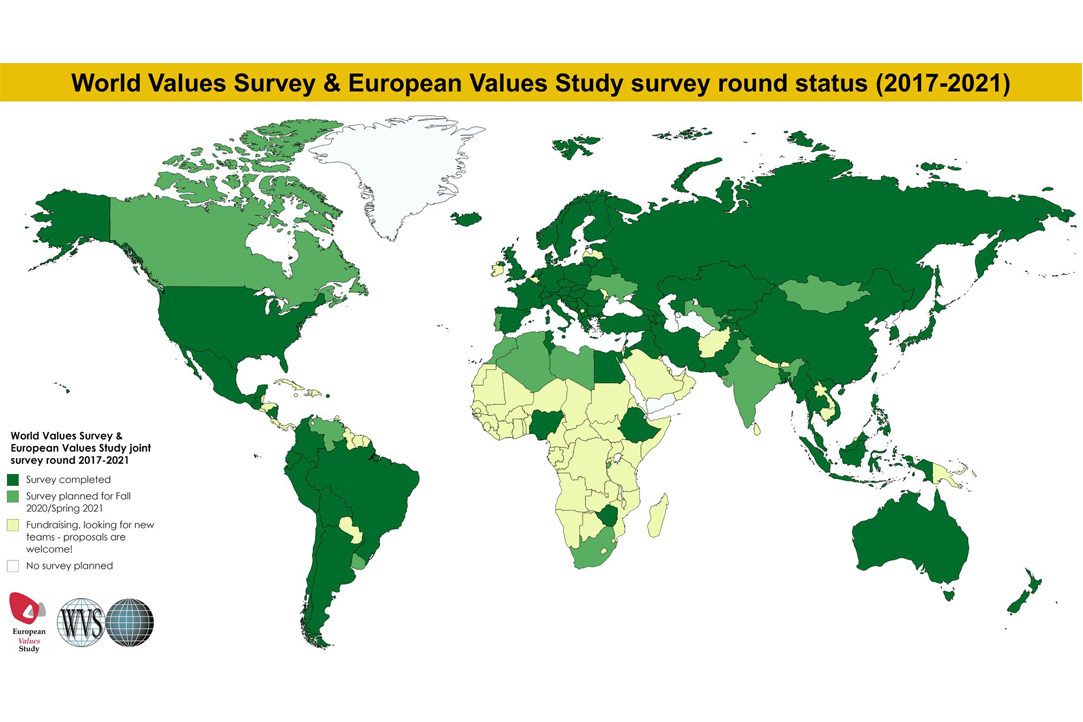 The World Values Survey Association has announced the first release of the brand-new World Values Survey dataset (WVS-7, v. 1.0). Fieldwork for this 7th wave was conducted from mid-2017 to early-2020. This includes 78 countries and societies on all inhabited continents around the globe, ranging from Andorra, Argentina and Australia to the United States, Vietnam and Zimbabwe, as well as surveys conducted in collaboration with the European Values Study. In total, over 129,000 respondents were interviewed for this wave. Geographic coverage has also been expanded to several new countries included for the first time, such as Bolivia, Greece, Myanmar, Nicaragua, and Tajikistan.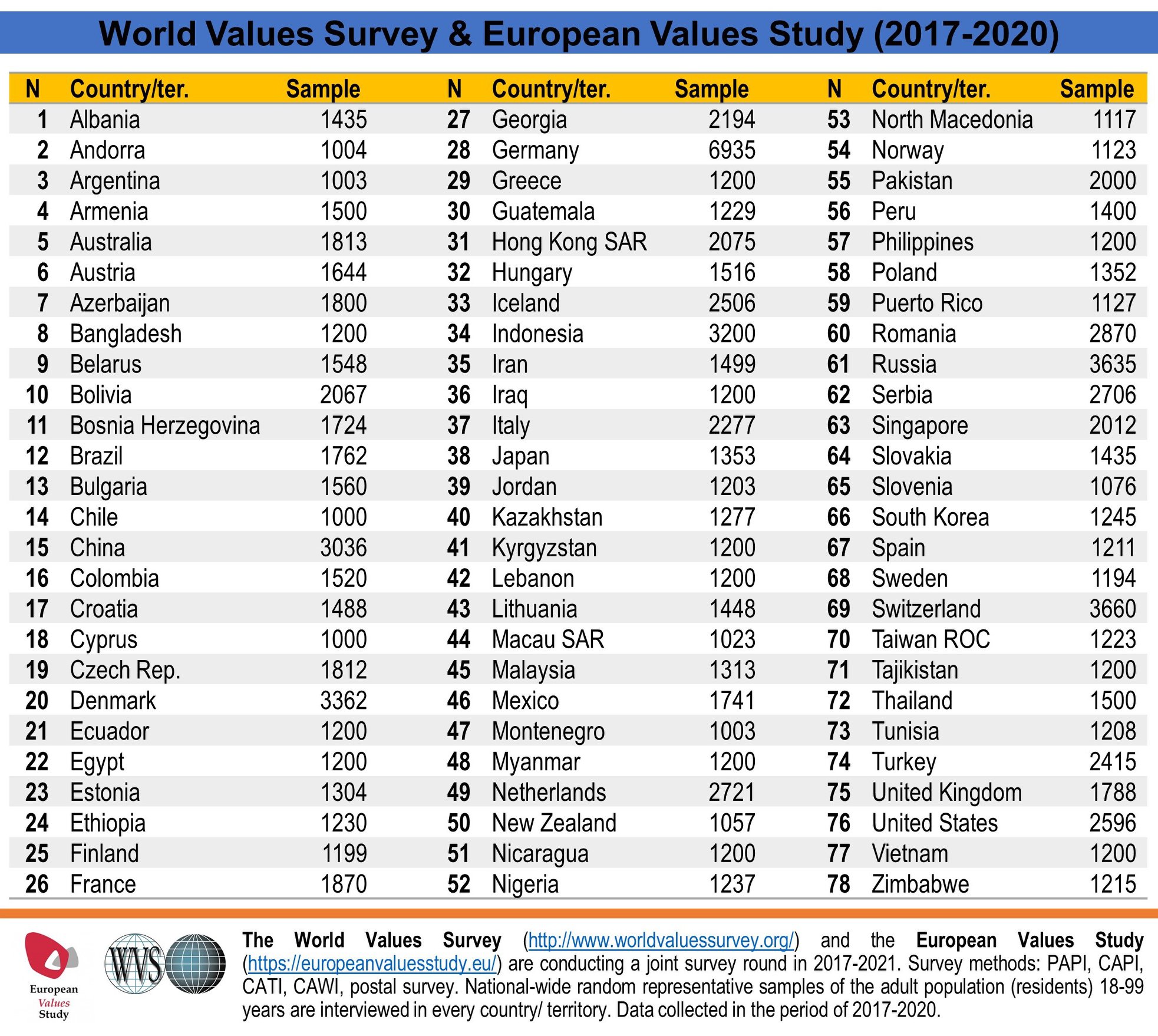 Eduard Ponarin, Leading Research Fellow at the Laboratory for Comparative Social Research (the only official partner and representative of the World Values Survey and European Values Survey in Russia), commented on the 7th wave dataset release:
Thanks to the World Values Survey project we have long series of observations which gives us a great opportunity to trace value change in the world. <...> World Values Survey remains a unique source of inspiration for social scientists and [those who study] social change across many countries and over a long whole.
Dataset is availale via link: http://www.worldvaluessurvey.org/WVSDocumentationWV7.jsp.