Veronica Kostenko has defended her PhD thesis
LCSR's research fellow Veronica Kostenko has defended her PhD thesis on the 20th of June in the Higher School of Economics (Moscow).
The theme of the thesis is "Gender settings of Muslim migrants, the population of Western Europe and Arab countries: a comparative analysis" (Eduard Ponarin performed as academic supervisor of the thesis). The work is devoted to comparative analysis of gender attitudes in the sphere of competitive labor in different cultural contexts, namely in Western Europe and the Arab East. Veronica uses multivariate analysis of cross-classification survey data and shows that country differences, especially between the countries of the Arab East, supporting the impact on gender situations in the sphere of paid labor than individual characteristics of respondents, including their migration status and religion. More information about Veronica's thesis could be found on the HSE official website (in Russian).
It should be mentioned that members of the thesis council noted the novelty and scientific importance of the work and unanimously voted for the awarding degree of PhD to Veronica. Congratulations!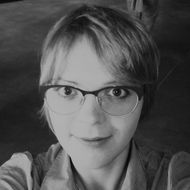 Veronika Kostenko
Research Fellow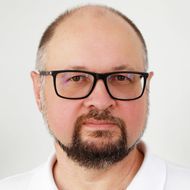 Eduard Ponarin
Laboratory Head