Compensated Dating in Moscow, Minsk, and Kiev: a Case of Materialistic Sexual Revolution?
A report by Chris Swader at the regular LCSR seminar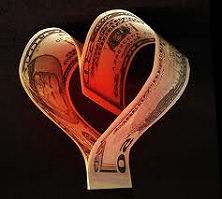 On October, 24, 2013 Christopher Swader (senior research fellow at LCSR) presented a report on "Compensated Dating in Moscow, Minsk, and Kiev: a Case of Materialistic Sexual Revolution?" at LCSR regular seminar .
The collapse of the Soviet Union has led not only to political and economic liberalization, but also to the sexual one. However, despite the similarity of some changes in Russia with the Western sexual revolution of the 1960's (sexuality in public sphere, a large number of sexual partners, acceptance ofone-night relations and sex without love) in Russia there was a lack of its' key components (greater gender equality, rejection of political patriarchy, coming-out practices and acceptance of people with alternative sexual preferences, and "free love").
The Western sexual revolution of the 1960's is characterized by the separation of love and sex from material motives. On the contrary, in the post-Soviet countries sexuality became more closely tied with luxuries, wealth, and consumption. Thus, the report was focused on compensated dating practices as one of the characteristic features of the sexual revolution in the post-Soviet space.
The main goals of the study were the following: 1) to determine the spread of compensated dating; 2) to identify characteristics that make people more likely to take part in compensated dating; 3) to compare compensated dating practices in three cities (Moscow, Minsk, Kiev).
The study was based on representative online survey conducted in November 2012. Quotas were created for Moscow, Kiev and Minsk (about 200 people from each city), males (50 %) and females (50%), two age groups (18-35 and 36-55 years old).
The research revealed that compensated dating is a fairly common practice (above 30 %). It is important to mention that the author included such practices as giving small presents, such as flowers and chocolates in long-term relations in these statistics. There are gender differences, men are gift-givers and women are gift-receivers. People with high levels of materialism and self-expression are more likely to present something for sex. Compensated dating does not exclude the importance of family, marriage and love values. Those who receive gifts-for-sex actively use Internet for these purposes, while for gift-givers the Internet is less salient. Moscow, Minsk and Kiev differ in the number of compensated dates and on the types of "gifts". There is a so-called "Moscow effect", which means that in this city older and wealthier men with an experience of having many sexual partners and one-night stands, give gifts in exchange for sex to young women who maintain luxurious lifestyle.
by Margarita Vorsina


Download presentationWatch on YouTube (Part 1 | Part 2 | Part 3)