EDB Integration Barometer 2013
A report by Igor Zadorin at the regular LCSR seminar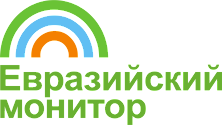 Igor Zadorin (the head of Zircon research group, executive director of the Eurasian Monitor project) delivered a report "EDB Integration Barometer 2013" at the regular seminar of LCSR on October 10, 2013.
The project "EDB Integration Barometer" started in 2012 when International Research Agency "Eurasian Monitor" conducted the first wave of the cross-national survey of integration sentiments in post-Soviet countries. The general objective of the project is to create a system of regular monitoring and evaluation of the integration preferences of citizens of the former USSR Republics. The study of 2013 was conducted in 12 countries (11 countries of the CIS and Georgia) with the use of national representative sampling. Totally, more than 14,000 people were interviewed.
Respondents were asked about their attitudes to the various states. All countries were divided into three groups. The first group included former Soviet republics, the second – the most developed EU countries, and finally, in the third group includes the most influential states in other parts of the world – such as the U.S. and China.
The researchers used a composite index of attraction between countries which established the conceptual apparatus of the study. The questions whether individuals prefer to get education, buy goods of a certain country, or invite foreign entrepreneurs from.
"Post-Soviet space" (and especially Russia) is the major integration magnet for the most CIS countries in political sphere. Exceptions are only Georgia, where people focus on "other countries", in particular, the United States (although 2013 data demonstrate the rise of interest towards the CIS countries); and Azerbaijan, where the most popular foreign state is Turkey.
In terms of economic cooperation some obvious trends are detected. Firstly, economically confident countries prefer to cooperate with the European Union, while others want to stay in the region of the former USSR. Secondly, there are influences of regional and geographic factors to the "rest of the world", for example, Tajikistan - China, Uzbekistan - Japan.
Socio-cultural sphere is characterized primarily by interest of the people from Central Asia to Russia. However, citizens of other CIS countries do not see the cultural, educational and tourism potential in the post-Soviet space, so the cultural connection between most countries is saving only by interpersonal relationships.
The main conclusions of the work are as follows. Azerbaijan falls out of the post-Soviet region, while Georgia revealed a positive dynamics of integration. Russia seems to stay an attractive center of integration for many countries. However it shows the stand-alone position and the pursuit of integration with Europe.
Finally, the speaker noted that there are some differences comparing to 2012 data. However, it is still unclear whether these deviations are due to actual changes in integration attitudes or to measurement errors inevitable in large-scale cross-national surveys. After the presentation, the researchers discussed possible approaches of validation and more detailed statistical analysis of the data collected in two waves of the "EDB Integration Barometer " as well as further cooperation between LCSR and "Eurasian Monitor".
By Ekaterina Dergunova and Dina Sharonova