LCSR Researchers Got the Elizabeth H. Nelson Prize
Laboratory for Comparative Social Research is pleased to report that our colleagues Violetta Korsunova, Junior Research Fellow, and Boris Sokolov, Laboratory Head, have become the prizewinners of the Elizabeth H. Nelson Prize for the paper ″Are Online Surveys a Reliable Data Collection Tool in Non-Democratic Contexts? Evidence from Russia″. The award ceremony was held as part of the annual WAPOR conference which this year took place in Dubai.

The Elizabeth H. Nelson Prize was created in 1995 and aimed to recognize the best paper presented at the WAPOR Annual Conference by one or more authors from a society in transition. Elizabeth H. Nelson is a past president of WAPOR (1991-1992) and is the Executive Chairman of Fly Research. In 2015, she started the Archive of Market and Social Research (AMSR) in the UK and serves as chairman of the AMSR. Earlier in 2017, another researcher from the LCSR, Natalia Soboleva, also received the Elizabeth H. Nelson Prize.
Laboratory's staff congratulates Natalia on her victory and sincerely wishes her inspiration and success in her endeavours!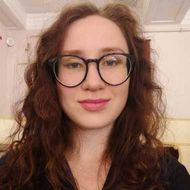 Viyaleta Korsunava
Junior Research Fellow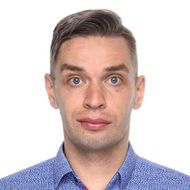 Boris Sokolov
Laboratory Head