Impression on XVI April International Conference on Economic and Social Development!
As HSE's XVI April International Academic Conference on Economic and Social Development came to a close on April 10, international participants commented on their experience. LCSR`s associate researches also shared their impressions about the event.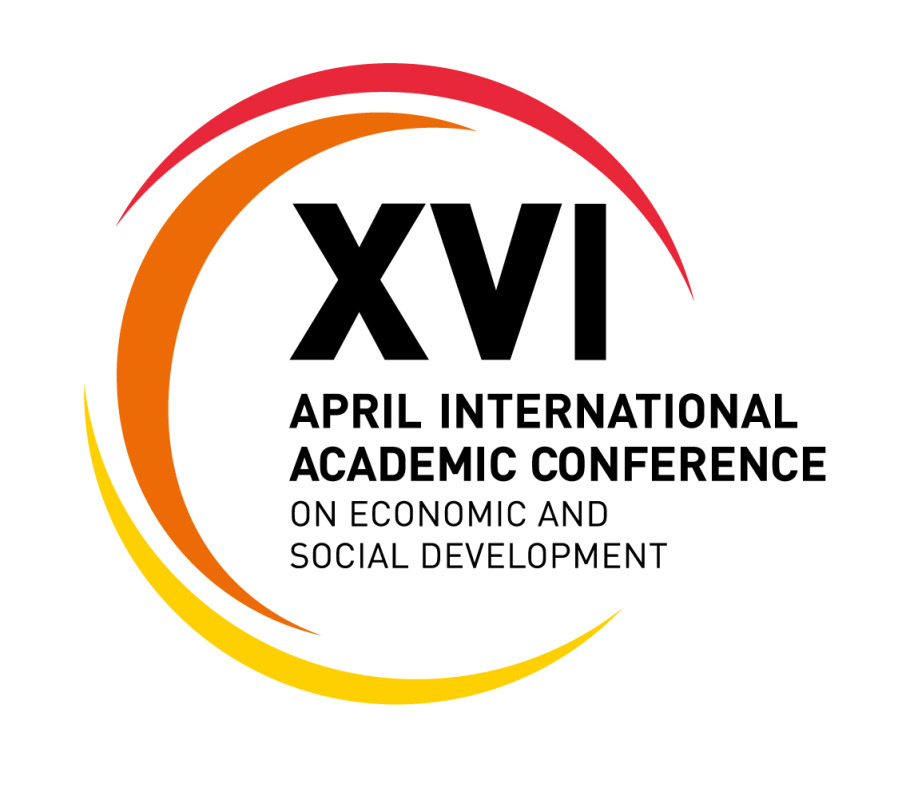 As HSE's XVI April International Academic Conference on Economic and Social Development came to a close on April 10, international participants commented on their experience and shared their impressions.
The majority assume that conference provides an opportunity not only to present work, share ideas and get insightful feedback from the experts but also become closer to them, meet new people and exchange contacts for future collaboration in the scientific field.
LCSR`s associate researches also provided their opinions about the event.
Francesco Sarracino, STATEC (Institut National de la Statistique et des Etude Economiques, Luxembourg), LCSR (HSE, Moscow)
The session on civic engagement, social capital and nationalism was very lively. The panelists dealt with very different topics, ranging from linguistic to political issues, and how these relate to civic engagement and social change.  The discussants' contribution to the panelists' work is also very important and makes the session livelier.
This conference is bringing together scientists from many different disciplines: economists, sociologists, and political scientists. The environment is very positive, and this can only improve the circulation of ideas and the appearance of new ideas, which is actually what research needs. Overall, this conference is a great occasion for exchanging ideas, developing new ideas and possibly pushing further the quality of research.
Rengin Firat, Associate Researcher of LCSR, University of Lyon
The session 'Trust, Social Capital and Institutions' was about political and social trust, social capital and xenophobia. In my opinion, it was a great session; I really enjoyed it as discussant. I liked all the topics, it's hard to pick one, as they are all appealing to my research interests, which are social capital and social trust.
All of the topics deserve special attention of the scientific community, especially topics on social capital. It's like glue of our society as it brings people together.  Xenophobia is also important because it's very problematic and damaging for the society. The conference's practical benefit for researchers is social networking, as we meet the people and have a chance to exchange our ideas. It's very good for our future research projects as well as for scientific community in general.
Matthias Meyer-Schwarzenberger, Institute of Political Science, University of St. Gallen
My report was about the hypothetical effect of the language structure, its grammar, on the way people behave. I really think that languages have changed a lot over the centuries.  I was looking for mechanisms which might explain how the difference between the grammar of one language and the other relates to differences in social behaviour and personal efficiency and good governance.
The conference is very inspiring, because the audience is very heterogeneous, and I like that a lot. People from different academic disciplines and different countries come here to exchange their ideas. I'm already here for the second time, and that also says something! Here you can get feedback from people who are not coming from your own background and who bring in fresh and even competing ideas. You then have to figure out who is wrong and who is right, and how these things make sense together.
It's also very important to have good relations between the Eastern and the Western parts of Europe. This is important for me personally: I am from Germany, and I was celebrating the accession of the Czech Republic to the European Union when I was an exchange student in Prague. It was important for me that Central part of Europe was closer connected to Western part of Europe. I think that the historical mission of Europe should be to have an integrated view.
Jennifer Glanville, Associate Professor, University of Iowa
The session I just attended on social capital and subjective well-being was mostly on predictors of subjective well-being. The people talked about social context and under what conditions people are happier. The last presentation was about spending time with other people, and mine was about social welfare policy.
It's a great conference, very stimulating. I do research in a lot of areas that are the conference topics, so I'm going back home with a lot of new ideas. The audience is international and here you can get a lot of feedback on your work.
Fabrizio Zilibotti, Professor, Zurich University (The guest for LCSR sesssion)
It is my greatest pleasure to be invited and to deliver a speech at this event. It is my first time in Moscow. I had a very good impression of the city and of the event itself. Yesterday I attended the session on the future of the economic growth in Russia. There were many interesting conclusions and of course it is a difficult juncture for Russian economy, but I thought the discussion was very enlightening as different concerns were expressed. I was inspired by the comments of German Gref, the CEO of Sberbank, who talked about human capital formation and what factors are important there.
Today I contributed to the session which focuses on the role of culture and values for economic development. It was really nice to have different perspectives from political science to sociology. We also tried to say something from the economic side, and particularly we talked about how parents grow their children in different countries. I hope this will be the beginning of a long line of cooperation.
More infomation can be found: