New LCSR Preprints
were published in HSE Working Paper Series "Sociology"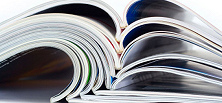 Six papers, written or co-authored by LCSR researchers and associate researchers, were recently published in the Working Papers Series Sociology issued by the HSE Basic Research Programme.
Maksim Rudnev
, Vladimir Magun, Peter Shmidt, "The Stability Of The Value Typology Of Europeans: Testing Invariance With Confirmatory Latent Class Analysis" 
Read online
Yuriy Savelyev
, "Modernization and Variations in Emancipative Values in European Societies in 1995-2008: Test of Inglehart's Socialization Hypothesis" 
Read online

Andrey Shcherbak
, "Mutual Biological Social Evolution, Genetic Diversity And Social Change: The Case Of Alcohol And European Colonization" 
Read online

Dmytro Khutkyy, 
"Proactive Orientation And Individual Activism As Causes Of Personal Achievement And Subjective Well-Being" 
Read online
Full-text versions of the papers are also available at the HSE 
website
.
We congratulate our colleagues and wish them further scientific success!