Over-education among Immigrants in Europe: The Value of Civic Involvement
Nicolas Griesshaber's article at the Journal of Ethnic and Migration Studies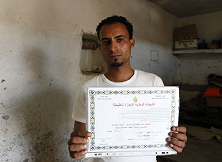 «Over-education among Immigrants in Europe: The Value of Civic Involvement», an article by Nicolas Griesshaber (associate researcher at LCSR), was published online at the website of the «Journal of Ethnic and Migration Studies».
The present study investigates the effect of social connectedness through associational involvement on over-education among immigrants in 19 European societies, addressing the often-claimed importance of weak ties. Based on the idea that the effectiveness of social networks in distributing relevant information may depend on the degree to which such networks are linked to other networks, it thereby specifically distinguishes between associations that are connected to the wider community and those that are rather isolated. Using pooled individual-level data from the European Social Survey, empirical analyses indeed reveal active participation in associations to be related to lower risk of experiencing over-education. Moreover, the effect appears type specific, indicating access to multiple associations which are widely connected to different parts of society to be of particular benefit, especially in case of more recent migration. 
We congratulate Nicolas and wish him further academic success!
*** Griesshaber N, Seibel V. Over-education among Immigrants in Europe: The Value of Civic Involvement // Journal of Ethnic and Migration Studies ahead-of-print (2014), accepted in April 2014. Read online