Police economic moonlighting in transformation societies: the "police culture" perspective
A report by Anastasia Dubova at the regular LCSR seminar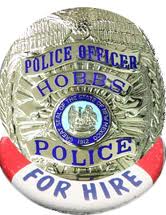 On November, 21, 2013, Anastasia Dubova, the research fellow of the LCSR, spoke on "Police Economic Moonlighting in Transformation Societies: the "Police Culture" Perspective" at the regular LCSR seminar.
Police officers in Russia as well as in other post-Communist countries are often engaged in different types of moonlighting (from guardianship at loose hours to engagement in some criminal activity such as racket or collaboration with organized criminal groups).
Contemporary studies usually explain the flowering of economic moonlighting among the policemen in such societies as an impact of some structural economic and social changes generated by the collapse of the communist system, such as the weakening of formal control over the police activity due to degradation of the state institutions; harsh decline in funding followed by the outflow of qualified staff; fast growth in crime rates and subsequent rising in demand of privately-owned security services; anomia and decay of social norms. All of them are integral features of every major social transformation hence they are frequently used as possible reasons of the police economic moonlighting.
However, such explanatory models do not take police officers as actors into consideration. Policemen have specific individual characteristics as well as are exposed to the impact of traditions and norms which are indispensable features of the police environment (as a specific social stratum). Taking into account the personal incentives of some policemen and generally accepted normative orientations, Anastasia and her collaborators introduce the term "police culture". This concept includes the scope of policemen`s perceptions on the limits of appropriate law violation, informal law of honor, collective values and ideological orientations.
The research is based on the results of mass survey of the policemen conducted in three post-Communist countries (Russia, Bulgaria and Kazakhstan) in 2011 and also on the results of in-depth interviews with the former and present policemen. The authors attempted to investigate the correlation between the police culture and the level of engagement in different types of moonlighting. The researchers have also formulated a classification of the types of police culture which is grounded on the two major characteristics: group norms and individual values. Group norms include attitudes towards corruption, approved and criticized types of moonlighting, the criteria of blame and praise which are present in the local police community. Individual values are understood as perceptions of general social functions of the police, the reasons of occupational choice, and attitudes towards unlawful economic moonlighting of workfellows.
The researchers came to the following conclusions. First of all, the differences between attitudes and perceptions in the community of professionals (which are characterized as the police culture) have a strong correlation with the level of involvement in economic moonlighting. Second, the reforms aimed to terminate economic moonlighting among the Russian policemen are ineffective. Finally, the analysis revealed that the police environment has fuzzy boundaries between public and private spheres. It means that active involvement in moonlighting frequently coexists with the high levels of professionalism and fidelity to duty.