Family behavior and sexual liberalization in 8 post-Soviet societies (evidence from the 6th wave of the World Values Survey)
A report by Veronica Kostenko at the regular LCSR seminar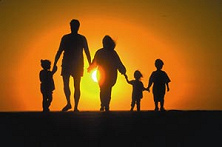 On November 7, 2013, Veronika Kostenko presented the preliminary results of a collaborative project on «Family behavior and sexual liberalization in 8 post-Soviet societies (evidence from the 6th wave of the World Values Survey)».Other participants of the project are Sofia Lopatina and Eduard Ponarin.
The scholars are studying the changing value patterns and gender attitudes in the countries that experienced major social and economic perturbations in the recent past. This project is focused on family and sexual norms in 8 post-Soviet countries. It is well-known that after the collapse of the Soviet Union such countries faced political crisis, economic downturn and major, but understudied shifts in value systems.
Researchers try to understand how insecurity influence value patterns concerning family and sexual behavior. The theoretical framework grounds on two major theories. The first one is the revised theory of modernization (Inglehart, Welzel) which doesn`t specify issues of value change in societies that faced major transformations, but rather gives a broad picture of the value modernization process. The second theory is "Sociology of Revolution" (P. Sorokin) which argues that revolutions and social disruption quickly destroy value and normative systems of a society, but they recover in a dozen of years.
The sample included 8 post-soviet countries: Azerbaijan, Armenia, Belarus, Kazakhstan, Kyrgyzstan, Russia, Ukraine and Uzbekistan. The following hypotheses were tested: people who live in secure conditions might be more liberal concerning sexual and family behavior than those who live under harsh conditions; people whose views are more fundamental and dogmatic concerning religion should be more conservative than others. Researchers also assumed that religious fundamentalism excludes anomia, it means that people who show the highest levels of anomia might be more liberal; Muslim countries in average should be more conservative than non-Muslim countries. Also the index of violence acceptability was included into analysis and the hypothesis concerning this indicator was following: people who are more violent should be less liberal than those who do not accept violence in their day-to-day life.
4 indices were included in the analysis: index of sexual and family behavior (dependent variable), index of religious fundamentalism, index of anomia and index of violence acceptability. Factor analysis was conducted for all the indices. Controlling variables were gender, age and level of education.
On this stage of analysis researchers conducted linear regression analysis and gained the following results. In average, women and young people are more supportive for sexual liberalization. Education is non-significant for the most of countries except for Armenia and Uzbekistan. Anomia and violence positively correlate with sexual liberalization in all countries except for Ukraine and Russia. These two indices explain large proportion of variance in Uzbekistan and Kyrgyzstan.
The most fascinating results are that in the countries of Middle Asia people who live in secure conditions tend to be less liberal. In Belarus, Azerbaijan and Uzbekistan relationship between safety and family and sexual liberalization depends on the level of religiosity.
by Sofia Lopatina