European Identity in Russian Regions Bordering Finland
A report by Igor Okunev and Alexey Domanov at the regular LCSR seminar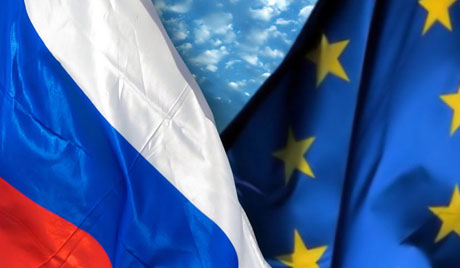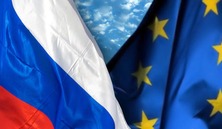 On May 15th Igor Okunev (MGIMO-University) and Aleksey Domanov (LCSR, MGIMO-University) delivered a report on "European Identity in Russian Regions Bordering Finland" at the regular LCSR seminar.
Igor and Aleksey presented the preliminary results of their study of citizens of three Russian cities bordering Finland – Saint - Petersburg, Kronstadt, and Vyborg. The project aims to reveal how bordering position influences special identity. According to critical geopolitics theory, the authors suggested that identity is determined not by place itself but by the representation and interpretation of this space in mind of citizens.
In order to test this hypothesis Igor and Aleksey conducted a quantitative study investigating to what extent the inhabitants of Saint Petersburg, Kronstadt, and Vyborg see themselves as Europeans, and what factors influence this identity. The database was compiled on the basis of a quantitative survey. The major methods used are ANOVA, correlations and factor analysis.
The hypothesis was confirmed. The authors argue that different interpretations of bordering position of three cities contribute to forming different identities of their citizens. Thus, Kronstadt dwellers consider their city as a 'besieged fortress' and demonstrate lower degree of European identity. At the same time, Vyborg dwellers historically see their city as a 'bridge between cultures' and show higher European identity.
The study also revealed other factors of European identity of Russians who live in the bordering regions: trust to national government (not distrust, as one might think), educational level, historical memory and frequency of discussions of European events, consumer preferences of European food, goods, music, etc.