N. V. Panina's competition "The best young sociologist 2012-2013"
Svitlana Khutkaya got the silver prize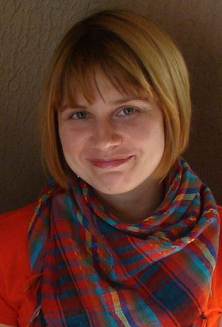 At the end of December 2013 the results of the international N. V. Panina competition "The best young sociologist 2012-2013" were announced. The competition is organized by the National Academy of Sciences of Ukraine, the faculty of sociology of Taras Shevchenko National University of Kyiv and Kyiv International Institute of Sociology.
Svitlana Khutkaya, a LCSR associate researcher, got the silver prize at the competition. She was awarded for the paper called "Political Activity, Subjective Well-being, Agency and Values in post-Socialist Societies". In this work the relationship between values, socio-structural conditions of life and the readiness to participate in civil protests in the post-Socialist countries, such as Ukraine, Slovenia, Russia, Moldova, Poland, Georgia and Bulgaria was explored. The researcher used the World Values Survey dataset for the analysis. Svitlana has already presented these results at the Oxford University and the Ukrainian Institute in London.
Svitlana has already won this competition before, in 2010, when her research on human social stratification and social adaptation in the conditions of radical post-Soviet transformations in Ukraine was noted by jury members.

LCSR stuff congratulates Svitlana and wishes her further academic success!