Perceptions of world politics and support for terrorism among Muslims: Evidence from Muslim countries and Western Europe
An article by Kirill Zhirkov in "Conflict Management and Peace Science"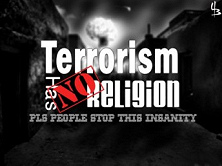 A new article by Kirill Zhirkov, a research fellow at LCSR, called "Perceptions of world politics and support for terrorism among Muslims: Evidence from Muslim countries and Western Europe" (co-authored with Maykel Verkuyten and Jeroen Weesie) was published online in an international peer-review journal "Conflict Management and Peace Science".
Focusing on Muslim populations in five Muslim-majority countries and four Western European countries, authors examine the correlates of popular support for terrorist violence. In both samples, support for terrorism is stronger among those who see democracy as a Western political system which is not suitable for Muslim societies. Perceived Western economic dominance is related to more support for terrorism among Muslims in Western Europe. In the Muslim countries, blaming the West for negative international relations is associated with greater support for terrorism. The associations found are remarkably similar across the Western European countries but vary considerably across the Muslim countries, preventing generalized interpretations. Nevertheless, presented findings indicate that perceptions about world politics represent an important factor of pro-terrorist views among Muslims. Therefore, authors suggest that improvement of the relationships between the West and the Muslim world can reduce support for terrorism.
Laboratory staff congratulates Kirill and wishes him further scientific success!

*** Zhirkov, K., Verkuyten, M., & Weesie, J. (2013). Perceptions of world politics and support for terrorism among Muslims: Evidence from Muslim countries and Western Europe // Conflict Management and Peace Science, 0738894213510121. Read online