Russian Elite and the USA: from Love to Hate
A report by Eduard Ponarin at the seminar "Economic policy in a time of transition"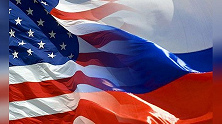 On October 31, 2013, Eduard Ponarin, the head of the LCSR, spoke on "Russian Elite and the USA: from Love to Hate" at the regular seminar "Economic policy in a time of transition" headed by Evgeniy Yasin (Academic Supervisor of the HSE).
Eduard Ponarin presented some results of a study conducted in the framework of the research grant program of Foundation for Development and support of the Valdai Discussion Club. The primary purpose of this study was to analyze the dynamics of attitudes of Russians towards the U.S. in 1993 - 2012 years. The one of the key questions that the authors used to operationalize attitudes towards the USA: "Is the U.S. a threat to Russia?" The authors examined the views of two groups: the elites and the mass. The study was based on two datasets. Information about the masses comes from the study "New Russian Barometer" (NRB) – series of mass representative surveys carried out in 1993-2009 under the guidance of Richard Rose (Great Britain). The data about Russian elites (political, academic, business, etc) were taken from William Zimmerman's study (University of Michigan, USA), during which the surveys were conducted in 1993, 1995, 1999, 2003, 2008 and 2012.
The authors based their explanatory scheme on the theory of national ressentiment described in a famous book "Nationalism. Five ways to modernity", written in 1992 by Liah Greenfeld. The indices of confidence and frustration were built in order to measure the effect of ressentiment. The authors found a strong effect of ressentiment on anti-American sentiment in the early 1990s. Then it decreased but remained significant up to 2009, year of the most recent wave of NRB. During the 2000s the attitude towards America were changing dramatically in times of worsening diplomatic relations between Russia and the U.S. In particular, military conflicts in Kosovo and South Ossetia encouraged the further growth of negative attitudes toward the United States.
Elites are more negative towards the United States than the masses. It is also interesting that among people with higher education there are more people with negative attitudes towards America than among those with a lower educational level. Nonetheless, anti-Americanism is rising even among the lower strata of the population. In general, women are less biased against America than men, due to the general higher tolerance of the female population. The report was concluded by professor's quotation, citing the following figures: "In 2012, 35% of the elite found important the role of military force in international relations. Thus, it means that the ruling class is not so peaceful."
During the discussion followed the presentation listeners asked about the representativeness of the elite survey, the main socio-demographic characteristics of the elite, what is the mechanism of the bursts of anti-American sentiment, methodology of construction of indices, and the role of mass-media in the dynamics of mass attitudes.
prepared by Anna Ryabchikova