Christopher Swader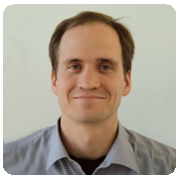 Associate Researcher
E-mail: cswader@gmail.com

CV | Personal Page

Education and academic positions:
2008- PhD: social sciences, University of Bremen, Germany;
Assistant professor, Department of Sociology: Analysis of Social Institutions, HSE.
Academic interests: individualization and intimacy,the life course, social psychology, family sociology, sociology of sexuality, social change and modernization.
Research projects:   
Urban Loneliness: Investigating its Roots and Consequences through European Social Survey Data (2012-2013)
Modernization and the Formalization of Normative Regulation (co-authored with Leon Kosals) (2011-2012)

"Modernization and the Formalization of Normative Regulation" (co-authored with Leon Kosals) (completed)
Brief review of the project
The research question which Christopher Swader and Leonid Kosals study is the following: how does modernization connect with informality, and how do different types of informality relate to one another in relation to modernization? They focus on informality as a medium of normative regulation and informality as a low density of norms in relation to economic modernization.
They found out that the medium of normative regulation becomes less person-centric and more rational with modernization in the economic, political, and private spheres. They have also gathered results on anomie, the density of norms. In this regard, they have successfully constructed an integrated anomie scale based on "don't know" responses, and they justify the use of this scale by its correlation to deviance indicators, according to theoretical expectations, and to the 5-item anomie battery of questions asked in the 2011 WVS in Russia. A remarkable finding at the country-level is that this anomie is negatively related to GDP per capita but positively related to economic growth. Transitioning societies experience greater anomie. They have also found that anomie is greatest in societies that are politically corrupt, for example Poland, India, Iran, Indonesia, China, Vietnam, but it does not appear to be affected by informally regulated economic and interpersonal spheres.
On the individual level anomie is positively related to age and gender (females score higher than males) and negatively related to income and education. Such individual-level indicators as importance of God, importance of making parents proud and postmaterialist values appeared to be non-significant. In addition, they revealed that all forms of informality on the country level, whether in terms of medium of normative regulation or in terms of anomie, are negatively related to postmaterialist values. Modernization appears to lead to formality both in terms of how norms are regulated and in the density of this regulation. As Christopher noted, the paper still has to be modified. First, he proposes to enhance the sample size on the country level (right now it is about 42 countries). Second, multilevel analysis is necessary, as individuals are nested within countries.
Research Progress:
"Urban Loneliness?: Investigating the Roots of Russian Loneliness through WVS Data" (ongoing)
Much early sociological work on cities has focused and the connection between city life and urbanestrangement. A host of modern maladies are proposed to have higher concentrations within cities: toinclude alienation, anomie, and the 'blasé' attitude. As a result of these and shifting forms of socialcohesion in urban spaces, we should also expect to find a higher prevalence of loneliness within urbanenvironments. Using Russian WVS data from 2012 on the question of loneliness, I attempt to find themechanisms through which the urban loneliness effect occurs by also controlling for other relevantfactors, such as social engagement, alienation, and values such as individualism/collectivism. Inparticular, I am interested in the way that individualist values mediate loneliness, either by catalyzing ormitigating its effect, and I expect that this mediation effect is different in cities, with 'urban values,'compared to rural areas. I compare five samples: one metropolis (Moscow), one city (Tambov), a nonurbansample (Russians living in settlements of 100,000 or less), Tatarstan city respondents, andTatarstan non-city respondents. The extent to which a city effect on loneliness remains after controllingfor all conceivable factors also suggests the importance of a mixed-methods approach in searching foradditional explanatory variables.
Research Progress:
Other presentations:
Have you spotted a typo?
Highlight it, click Ctrl+Enter and send us a message. Thank you for your help!
To be used only for spelling or punctuation mistakes.